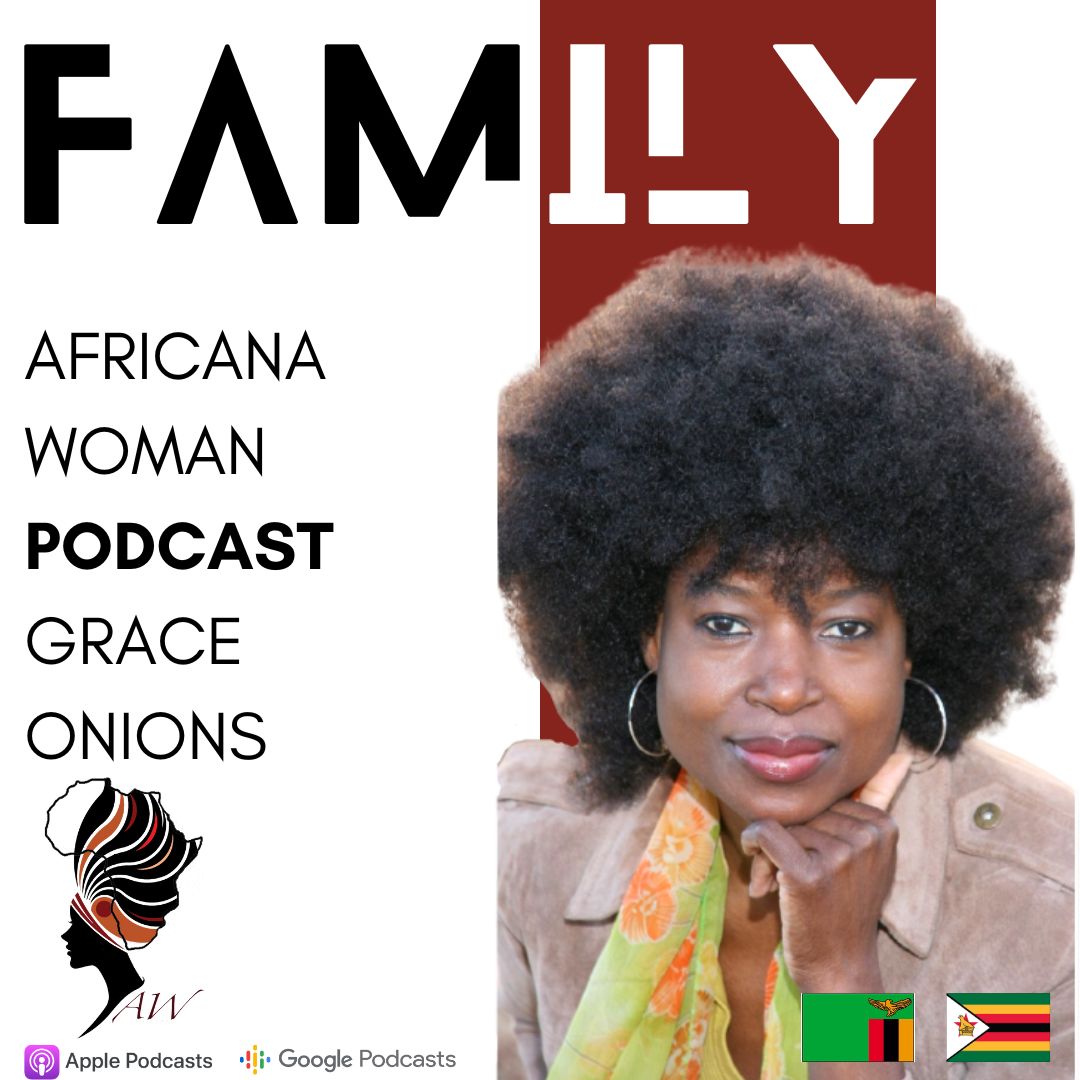 Giving yourself grace can look like allowing yourself to dream a new dream for your life. Today I talk to Grace Onions about her dreams & Legacy she is building, we cover:
1. Making space for your passions in your life
2. Entrepreneurship
3. Being healthy 
4. Creating a Legacy
Grace Onions is definitely no stranger to TV screens across the USA. Her popularity continues to increase as she graduates into show business via the catwalk as an agency represented model. Born and raised in Southern Africa, she is the middle child of seven children who brings an eclectic touch to the melting pot of the growing TV and Film industry in Dallas Texas. She has interviewed numerous Celebrities to name a few "The Braxtons", Dr Sherry, Tamela Mann, Cool Moe D, Miss J of ANTM and numerous more in Dallas and New Orleans where she was among the select few Radio hosts that interviewed mega stars that performed and attended the "Essence Magazine Music Festival." One of her great passions currently is writing and is the author of an upcoming book that is soon to be released. A tribute to her late father who was an English and History Teacher.
Connect:
Profile: about.me/graceoni 
LinkedIn: Grace O.
KNOW your Roots, Grow your Purpose
LINKS:
Message Africana Woman with Chulu on WhatsApp. https://wa.me/message/E3N7TH7RZSS4P1
+260978470395
Email: africanawoman@gmail.com 
Website: https://www.africanawoman.com/ 
100th Episode Live Recording:
Guest RSVP: click here
Sponsor Form: click here
AWV Retreat 29-31 July, 2022
Retreat to Relax and Reconnect with Self
https://forms.gle/DebJPuLaFPGmquLF7 
Become a member of the Africana Woman Visionaries Co Working Space Hub: click here
Socials: 
Instagram: https://www.instagram.com/chulu_bydesign/ 
Facebook: https://www.facebook.com/africanawoman 
Join the Africana Woman Visionaries:
https://www.facebook.com/groups/africanawomanvisionaries 
Africana Woman Blog:
Play Now